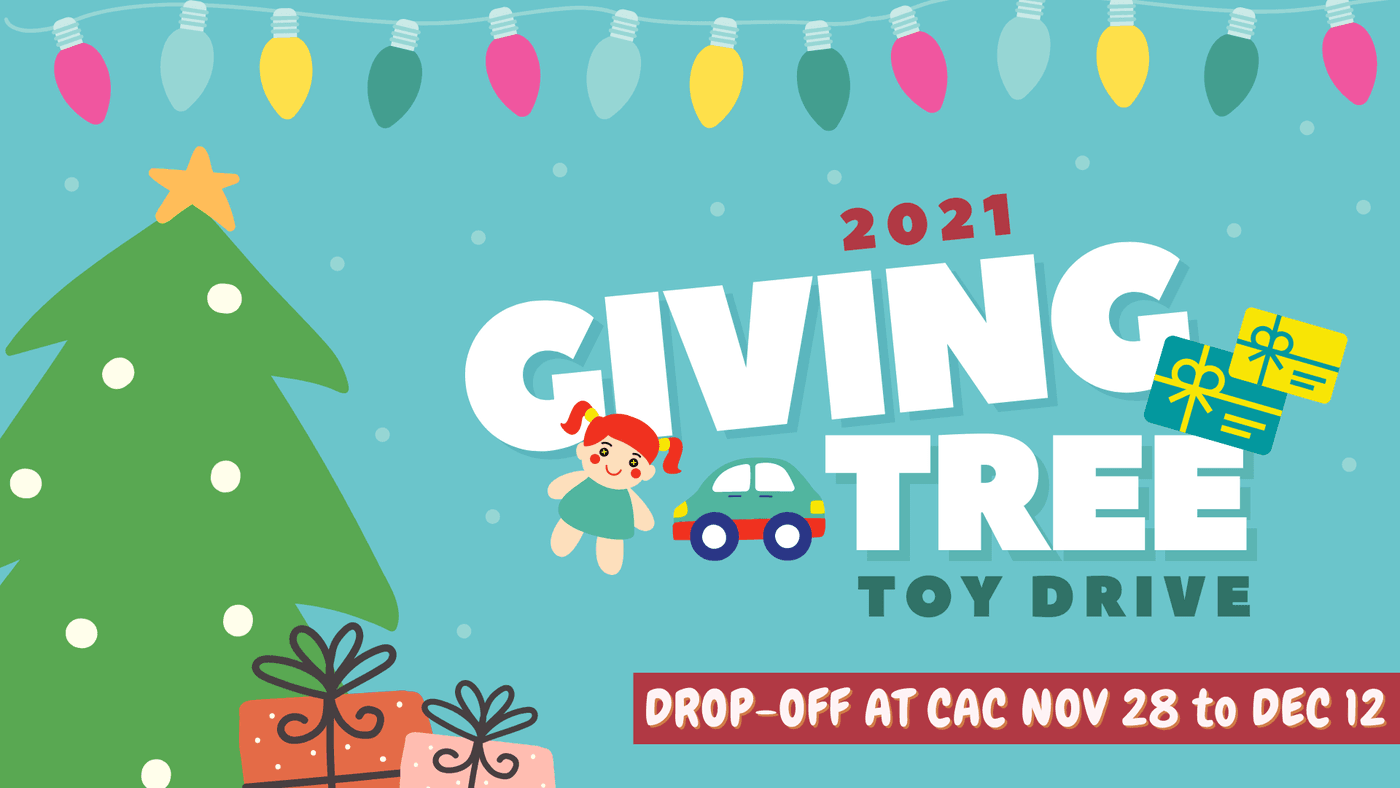 This Christmas Season the Giving Tree together with the Salvation Army is bringing Christmas to children, teens and families in Northumberland, and CAC gets to be part of it!
With the ongoing challenges and unknowns of COVID-19, instead of having children's wish lists available for shoppers, the Giving Tree will use the donations received from the community to create packages for each child/teen registered.
Let's help spread the joy of a toy and bless some families from our local community!
Starting November 28th (until December 12) Cobourg Alliance Church will be collecting toys and gifts for children and teens.
DONATION SUGGESTIONS:
Children (0 – 11 years): Toys such as remote control vehicles, games, sport balls, books, Lego, art and craft supplies etc.
Teens (12-18 years): Gift cards in smaller denominations of $10 - $25. Popular requests include Giant Tiger, EB Games, Walmart, Sport Chek, Winners and coffee & fast food establishments. Toiletries and cosmetics are also needed.
Monetary donations will be used to purchase items as needed especially gift cards and clothing. If you would like a receipt, a cheque can be made out to Cobourg Salvation Army (for donations of $10 or more).
WHERE TO DONATE | by Dec. 12th
Cobourg Alliance Church | 1333 Ontario St. Cobourg | info@cobourgalliance.ca
Monday-Tuesday-Thursday from 9-4 or Sunday morning.
If you have any questions, please contact info@cobourgalliance.ca