Sunday Worship Service
We meet every Sunday at 10:00am both in-person and online. We hope you'll join us!
Cobourg Alliance Church is committed to creating an environment that adheres to the guidelines given to us from our government health officials. To make this possible, our Sunday services have been designed to create a sanitary, touch-less environment that allows for physical distancing.
CACKIDS' LIVE is available every Sunday for children up to grade 5. If you are joining us in person, please let us know you are coming by registering your children. Our online Sunday Kids is available on-demand every Sunday. Click here for more information about our children's programming.
As you consider attending service in-person or continuing to participate via our Livestream, we encourage you to make the best choice for you and your family. You're a part of the Cobourg Alliance family no matter where you choose to attend.
We are ONE CHURCH. TOGETHER. WHEREVER!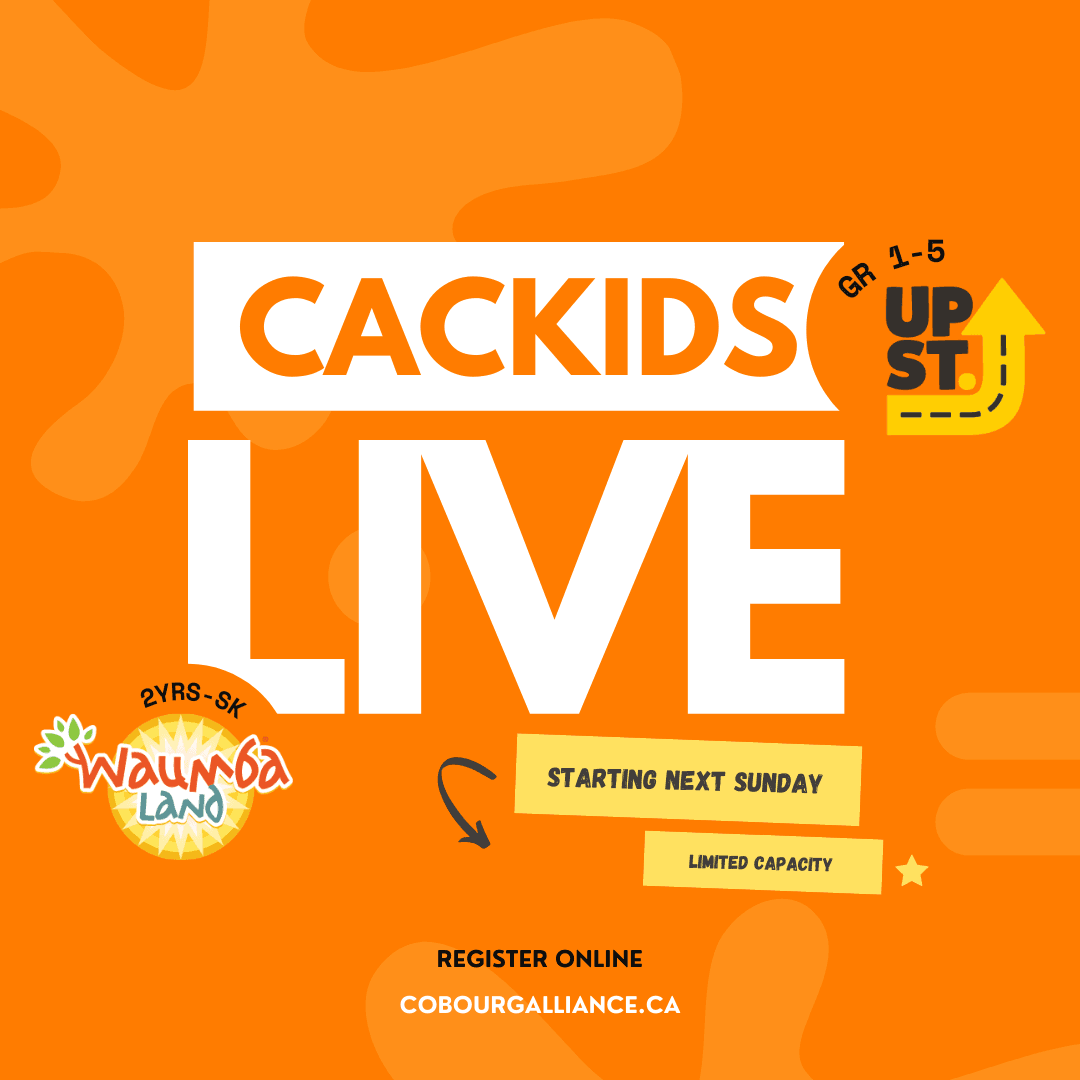 First time at CAC?
We'd love to meet you! If you are new to CAC, let us know you are coming.
Our weekly gathering is Sunday morning at 10:00am at our main campus. If you have any questions, please let us know.
MAIN CAMPUS
1333 Ontario St.
Cobourg, ON
K9A 0N3
Have questions?